QSEHRA: HRA for Small Employers
QSEHRA or Qualified Small Employer Health Reimbursement Arrangement was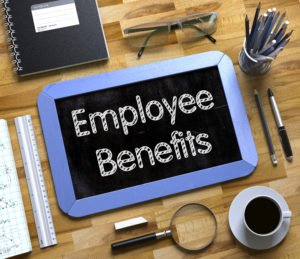 created by the 21st Century Cures Act, in December 2016.  QSEHRA enables small employers to offer pre-tax assistance to employees toward the cost of individual health insurance policies.
A QSEHRA makes it easier for small business owners and their employees to manage healthcare costs. If you are a small business with less than 50 FTE employees and want to offer a group health plan, contact The Harrison Group for help with this tax-advantaged plan.
Who is eligible for the Qualified Small Employer HRA (QSEHRA)?
Employers with less than 50 full-time employees, and who are not currently offering a group health plan.
Employers who have the applicable plan documents to legally offer this benefit.
What are the benefits of QSEHRA?
Eligible companies can now offer a standalone Health Reimbursement Account (HRA) to their employees, without being subject to the excise tax imposed by the Affordable Care Act.
The QSEHRA can provide reimbursement for individual health insurance policy premiums as well as out-of-pocket medical expenses, under section 213(d) of the Internal Revenue Code.
Please note that premiums paid to purchase other health coverage, such as through a spouse's employer plan, are not eligible for reimbursement under a QSEHRA.
The maximum reimbursement allowed for 2018 under the Qualified HRA is $5,050 for the employee-only, or $10,250 for family coverage.  Amounts are pro-rated for partial year coverage (both new hires and terminees) and indexed in future years.
What are the employer requirements?
A Qualified HRA must be offered to all eligible employees, on the same terms.  However, certain variables can determine a larger benefit for certain employees, including:
an employee's age and / or
number of covered family members
price of an insurance policy in the relevant individual health insurance market
The following employees can be excluded:
– Less than 90 days of service with the company
– Under age 25
– Part-time or seasonal employee
– Union employees
– Non-resident aliens
Employees who receive HRA contributions in the small-employer category, are ineligible for premium tax credits if the monthly premium for self-only coverage for the second-lowest cost Silver Level (70% actuarial value) plan in their "relevant individual insurance market" is less than one half of 9.5% of the employee's household income, minus the HRA premium contribution.  If coverage is not affordable for the employee under this formula, they may qualify for a premium tax credit.  However, it will be reduced by the amount of the HRA.
An employee must maintain minimal essential coverage in order to take advantage of the tax benefit of the Qualified HRA.  Otherwise, the employee reimbursements are subject to tax.
Employees / Participants may not be eligible for subsidies under an exchange while they are covered under the employer's HRA.
The employer cannot offer group health coverage to any Employee.
Employers must provide written notice to each eligible employee, which must include:
– Amount of the allowed benefit for the year, based on the Qualified HRA
– Statement that employees who choose to apply for advance payment of the premium tax credit for health insurance on the Marketplace, are required to inform the Marketplace of the amount permitted benefit under the Qualified HRA.
– Statement that if the employee is not covered under minimum essential coverage for any month, that employee may be subject to a tax under Code Section 5000A, and reimbursements under the Qualified HRA may be considered taxable income.
The employer is responsible for funding 100% of the Qualified HRA.
Employee salary reductions or contributions are not permitted.
Employers must report the benefit available under the QSEHRA on each employee's Form W-2 beginning with the 2017 calendar year.  Additional IRS guidance on reporting is expected.
Employers must verify that the employee is covered under either an individual or group health plan that meets the minimum essential coverage requirement of the ACA.
How Does QSEHRA Impact COBRA?
Qualified HRAs will not be considered as a group health plan for purposes of COBRA continuation coverage.   Once employment is terminated or a qualifying event occurs, employers are not required to provide a COBRA notice or continued coverage under the Qualified HRA.
If you have questions, please give us a call or contact us online.  We will be happy to assist you.